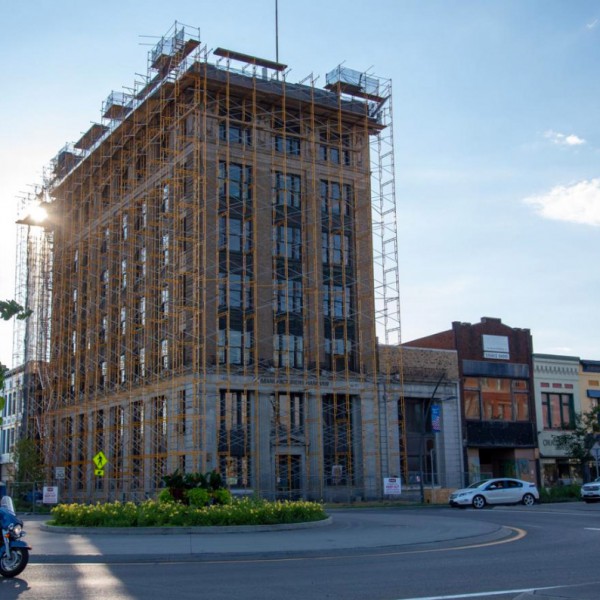 First National
Olean, New York
10,000,000
The First National project is the historic renovation of the long-abandoned 1915 First National Bank building and adjacent former Siegel's Shoes building in downtown Olean, New York. Developed, built, and managed by Savarino Companies.
The 10 story First National building, known locally as the  "Manny Hanny Building" because its former occupant Manufacturer's Hanover Bank will house 21 market-rate luxury apartments on floors 2-10.
The former bank floor and mezzanine will house commercial, event, and art spaces. The building is now being managed by Savarino Properties.
The two-story former Siegel's Shoes building will be renovated into class A office space. Funding sources include federal and New York State Historic Tax Credits, federal New Market Tax Credits, Downtown Reinvestment Initiative (DRI) grant from New York State Empire Development Corporation, and private financing.
Visit the First National website
Start DateNovember 2020
Completion DateFebruary 2022
OwnerManny Hanny Development Corp. (An affiliate of Savarino Companies)